Models For Commission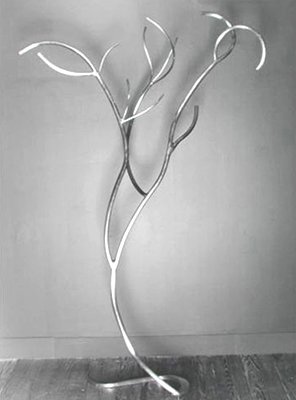 "Patience"
model size: 74" x 47" x 11"

An elegant tree with flowing branches of round polished stainless steel that is solid on a flowing base.

This maquette can be commissioned short, tall or very tall, perhaps for the plaza of a building or
as an indoor tree that will live forever.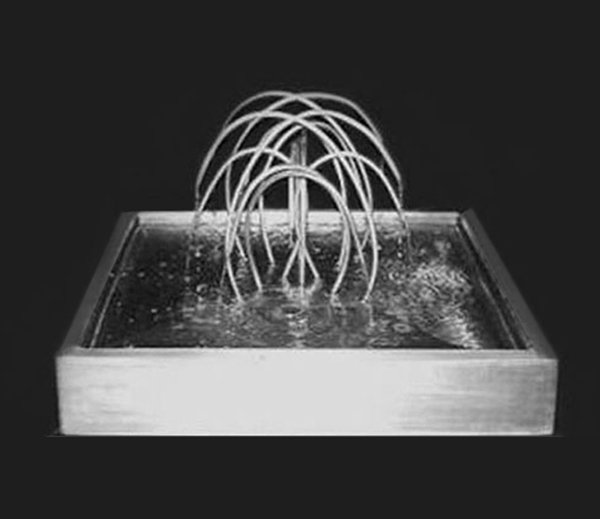 "Relax"
model size: 22" x 22" x 12"
A water fountain of arched stainless steel tubing and a pool basin also of stainless steel.
The size for a completed fountain would be decided by the party it is commissioned by and the artist.
This is a working
maquette

.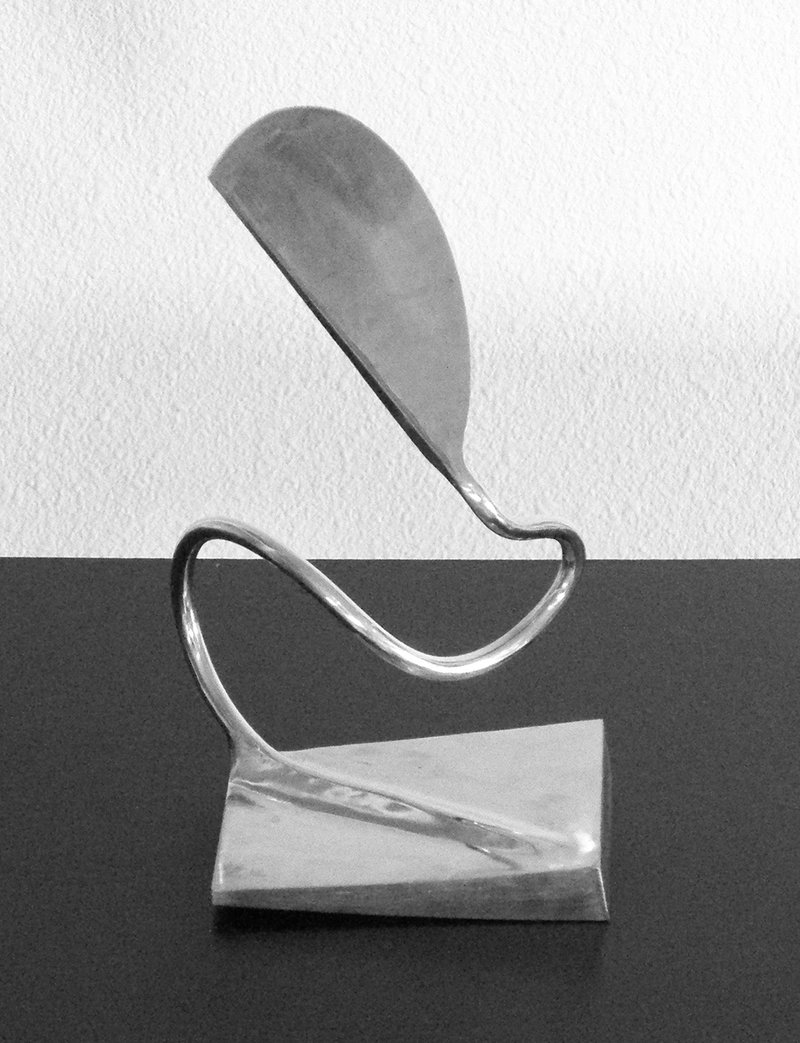 "Hear"
model size: 8 x 4 x 3


 There are so many elements to this
unique

sculpture that cannot be seen on an image.
The ear is thick on the end and it narrows to it's edge. The round element that suspends it moves
in a free form manor to a wedge base. The finish of the stainless steel is polished instead of satin,
which is rarely done by the sculptor.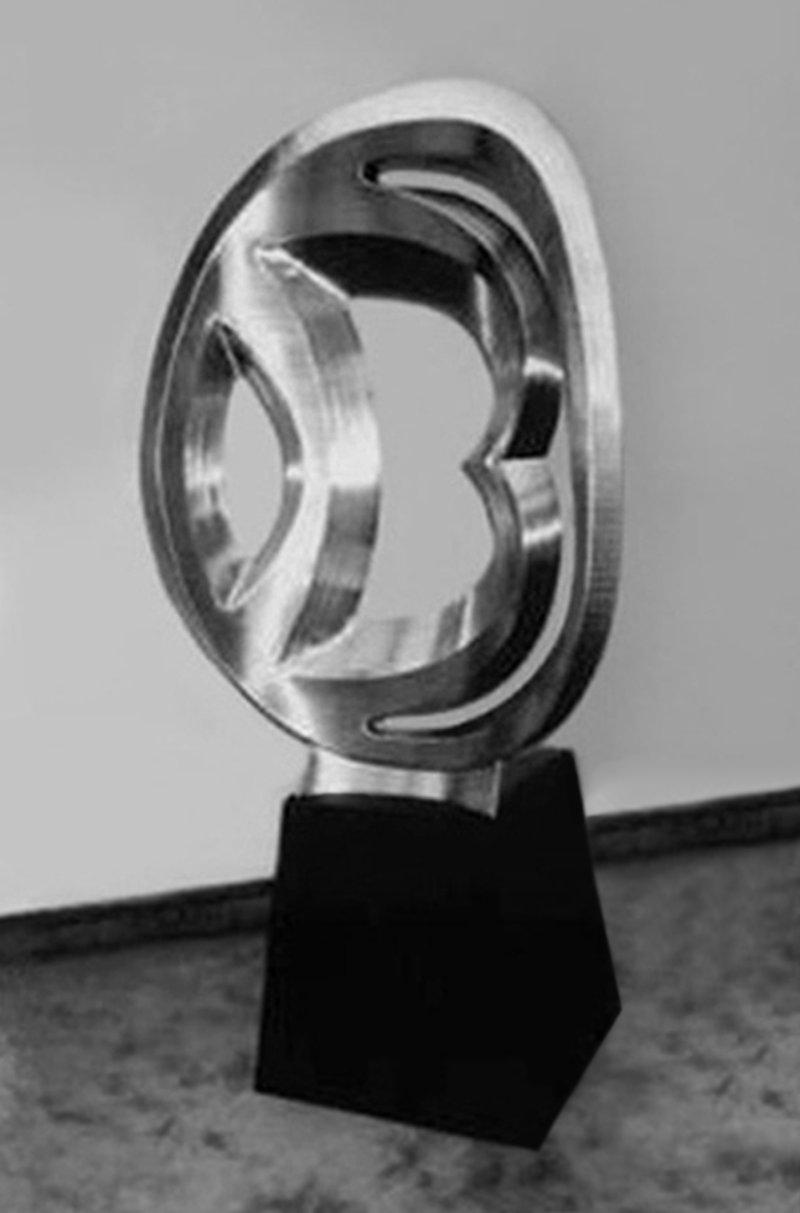 "Letters of the Alphabet"
75" x 42" x 24"
Highly stylized letters in satin finished stainless steel with only one available for commission
of each letter, with or without base. The letter B is not available.
"Wave"
model size: 14" x 20" x 10"
A brush finished stainless steel sculpture that can be large enough for a person to fit inside
the curl of the wave, which is called the tube in surfing terminology.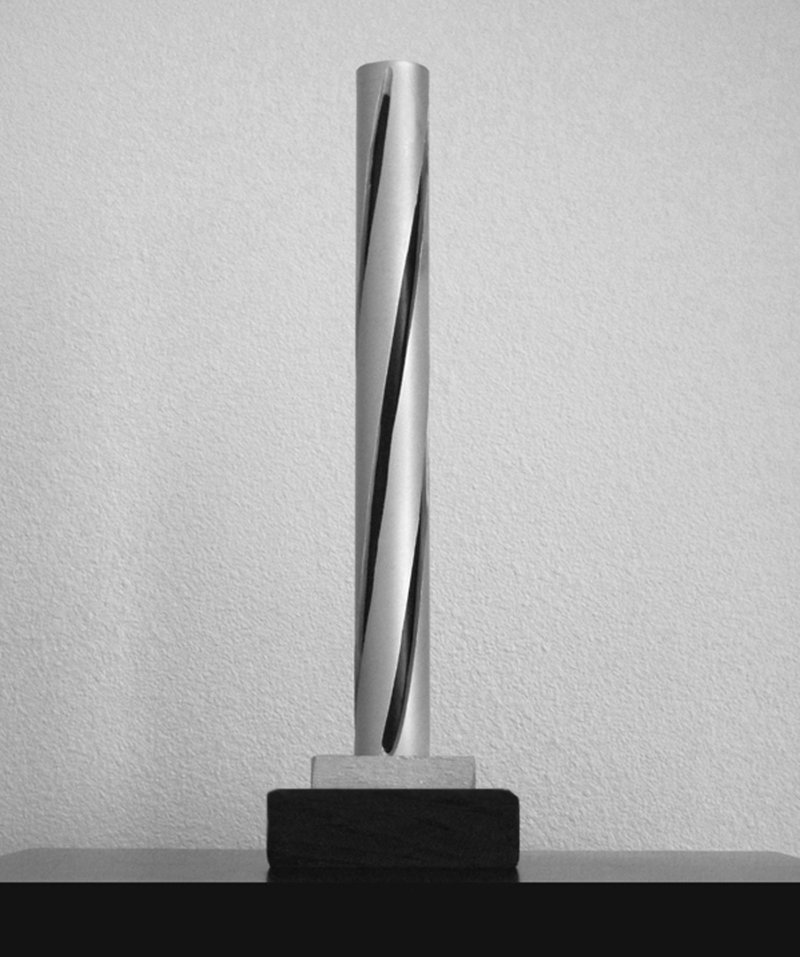 "Break Through"
model size: 19" x 4" x 4"
A brush finished stainless steel drill bit of an off-shore drilling rig with
Black Raja Granite in the core to represent oil

.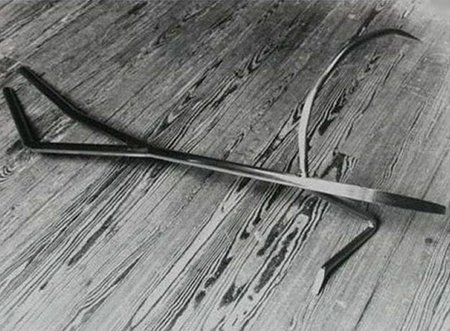 "Laid Back"
model size: 25" x 72" x 28"
Laid Back is an abstract of a man lying on his side, propped up on his elbow.
There is a detail unique to this sculpture that makes it the only one of its' kind that will ever be done by the sculptor.
There is a dimple in the bent knee. The stainless steel is of brushed and polished finishes. It could lay in a garden or by a pond
and in large scale, at a sculpture park, a plaza, on a campus under a tree or lakeside.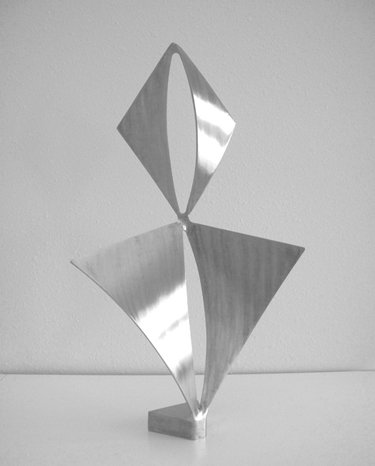 "Drift"
model size: 19" x 13" x 6"
A graceful depiction of boat sails drifting in the wind.
It is made of brush finished stainless steel.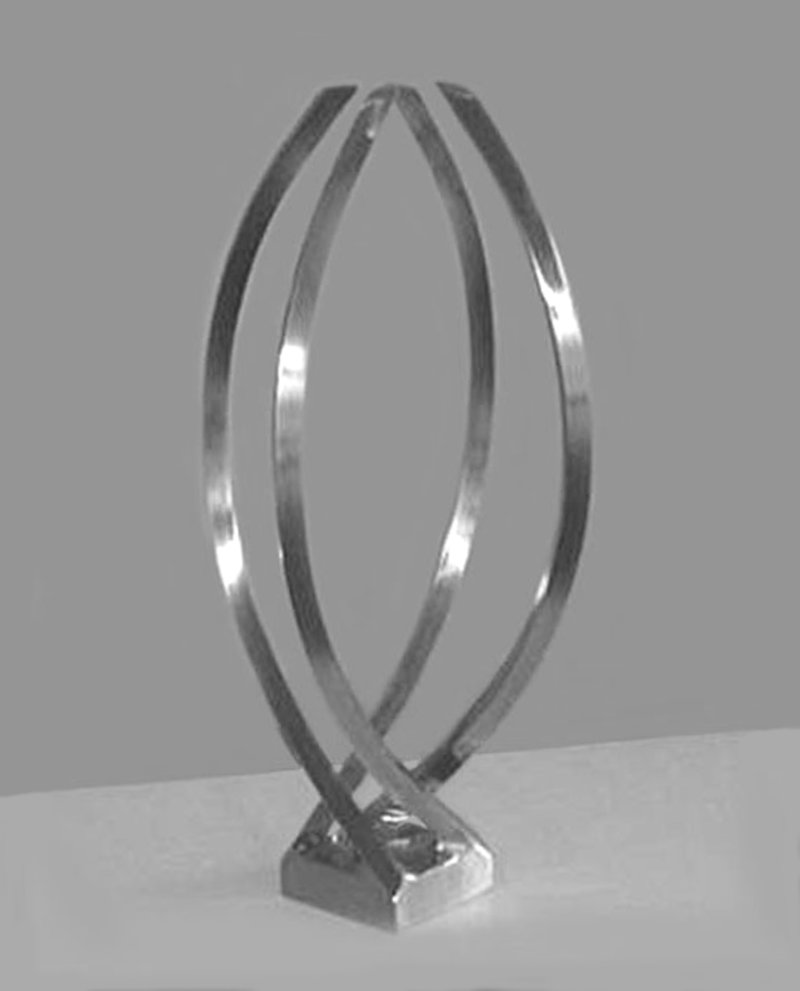 "Still"
model size: 16" x 9" x 9"
An elegant sculpture consisting of four
curved elements
that are of solid half inch square stainless steel on a square base.
The sculpture has a satin finish.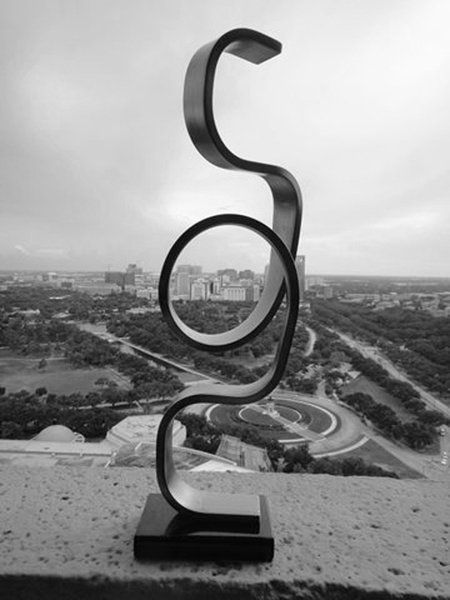 "Off"
model size: 16" x 4" x 3"
A winding and curving sculpture of satin finished stainless steel
on a base of Black Raja granite.