Sculpture

for Purchase
by request through Contact Form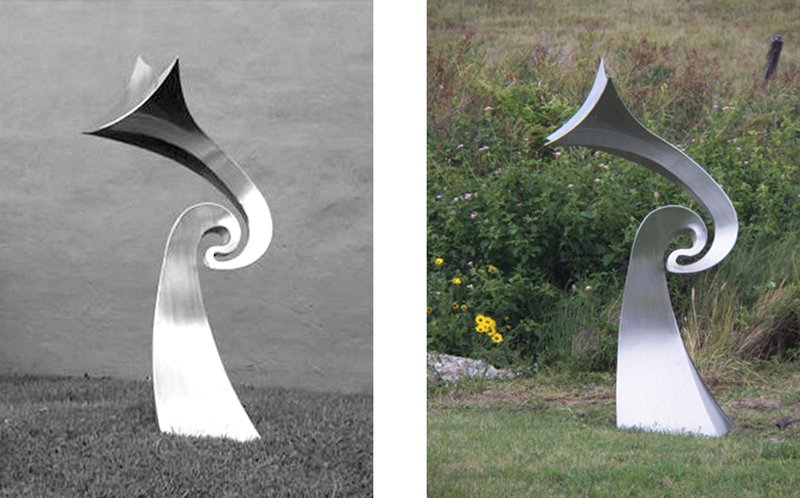 "Open"
$29,700.00   66" x 28" x 22"


A free form sculpture that flows from its base, decreasing in size as it curves slowly upward,
then expands as it continues its' upward movement.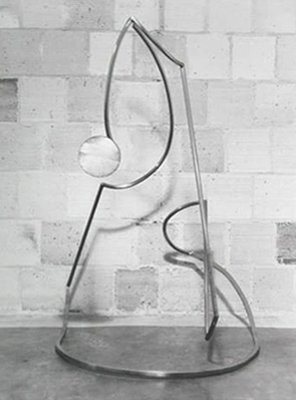 "Time"
$23,200.00   74" x 47" x 47"

This is an abstract sculpture
of solid one inch square and round brushed stainless steel
with a solid disc representing a pendulum.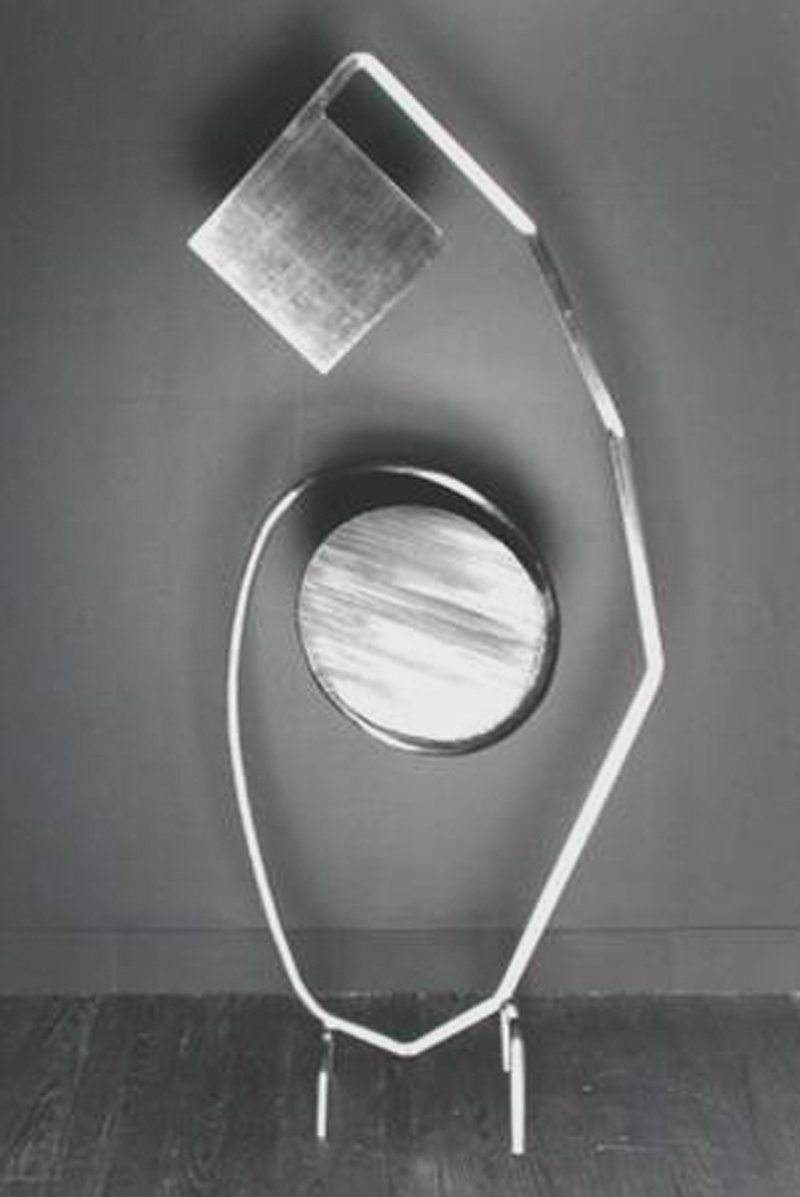 "Even"
$21,000.00   74" x 36" x 10"

Here is a modern work of art that should be seen in order to fully appreciate
its' subtle nuances. The circular disc is held by a round piece of stainless steel the gradually decreases in size
as it melds into the disc at its' end. The top squared piece is attached by flat stainless that moves inward at angles.
Both pieces merge together at the base and stand on rounded legs of different widths.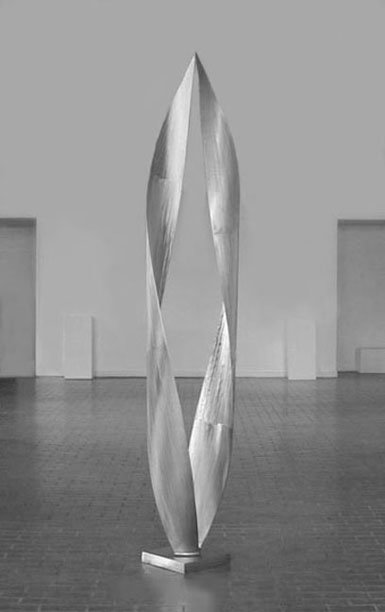 "Becoming One"
$25,700.00   99" x 17" x 17"

A monumental sculpture in brush finished stainless steel that spirals upward.
The sculptor also considers this a model for a sculpture intended to begin at least a
16' height for a lobby or plaza for a building.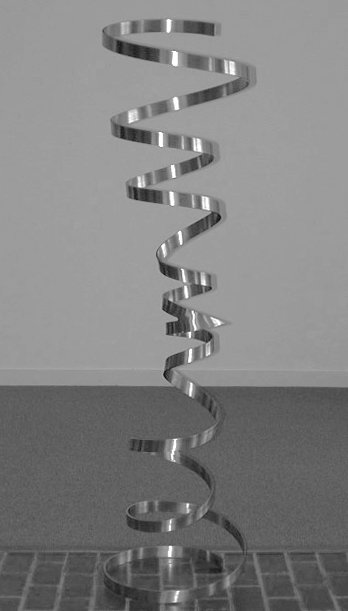 "Which Way"

$26,300.00   62" x 17" x 17"

A precision hand bent sculpture with over 100 feet of luster finished stainless steel
spiraling from top to bottom in various widths and directions.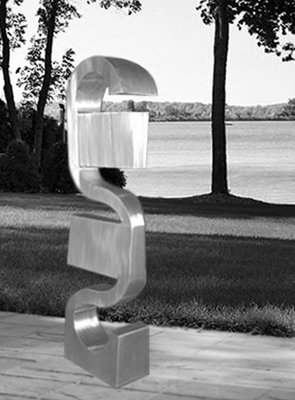 "Waiting"
$39,750.00   84" x 24" x 14"

A masterpiece of modern sculpture in brushed stainless steel that curves,
widens and narrows in various ways and places. This is also available as a commission
to be sculpted in a larger scale to serve as a landmark in a public venue.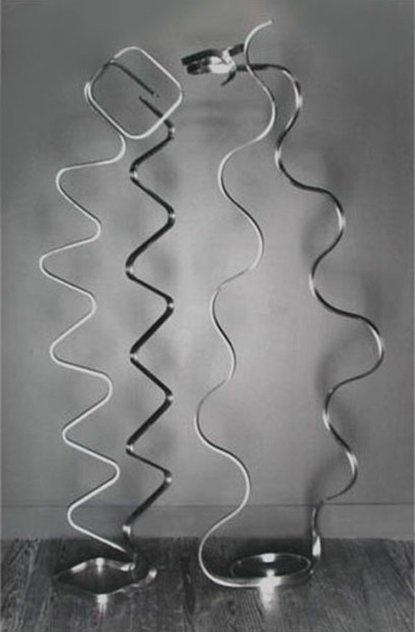 "In & Out"
$52,000.00 for both   72" x 18" x 18"

This is a pair of sculptures made from luster finished stainless steel.
One moves in a circular motion and the other in square and straight angles

.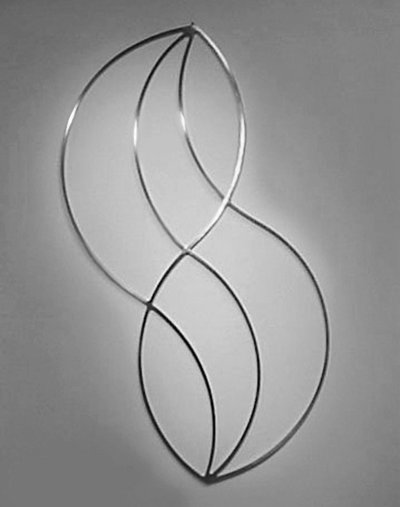 "Equal"
$24,000.00   87" x 44" x 1/2"

An elegant wall sculpture in a satin finish
of solid half inch square stainless steel, sculpted with a method developed by the sculptor
of hand bending the metal while cold instead of heated.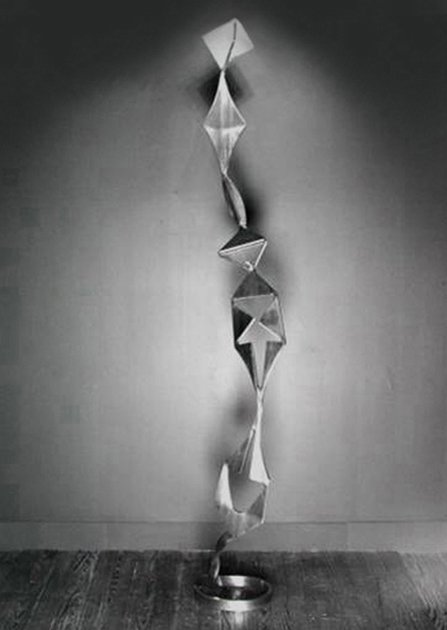 "Distracted"
$29,700.00   86" x 12" x 12"

This stainless steel sculpture is a myriad of designs and shapes flowing into one another to form
a magnificent work of art that winds and turns as it continues upward from its' circular base

.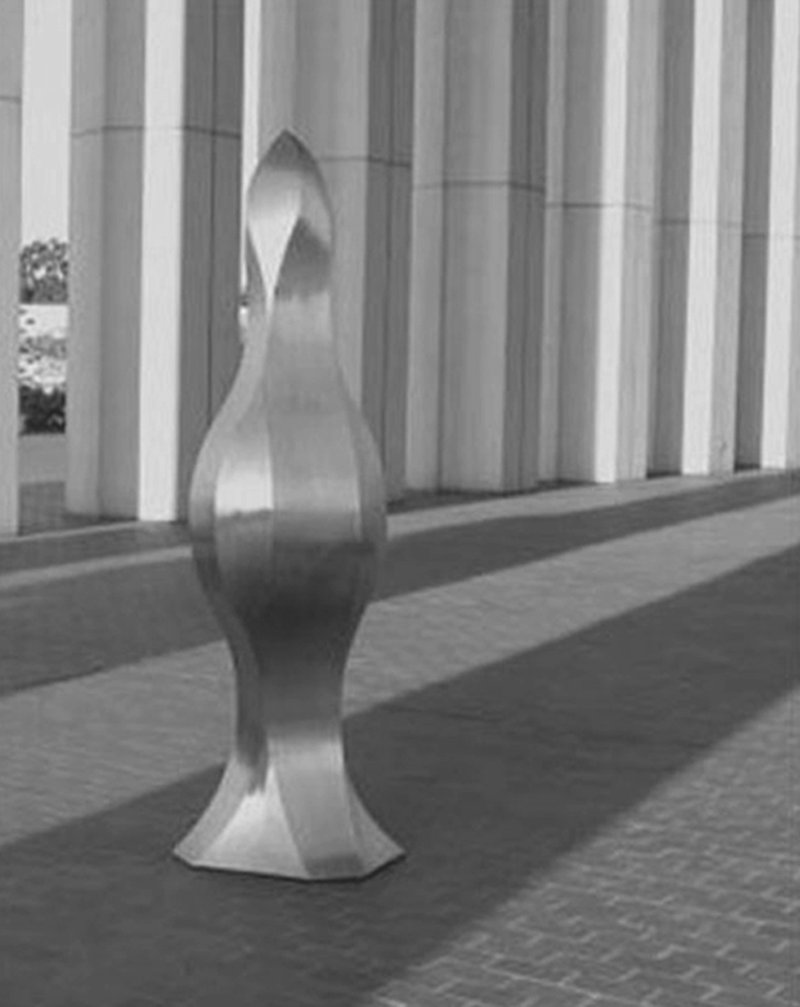 "Obsessed"
$31,300.00   80" x 20" x 20"

Obsessed is a classic Modern Art sculpture of 14 pieces of stainless steel
in different shapes and lengths masterfully placed together with the finest workmanship to create
one solid piece. It has a brushed finish and is signed JDP.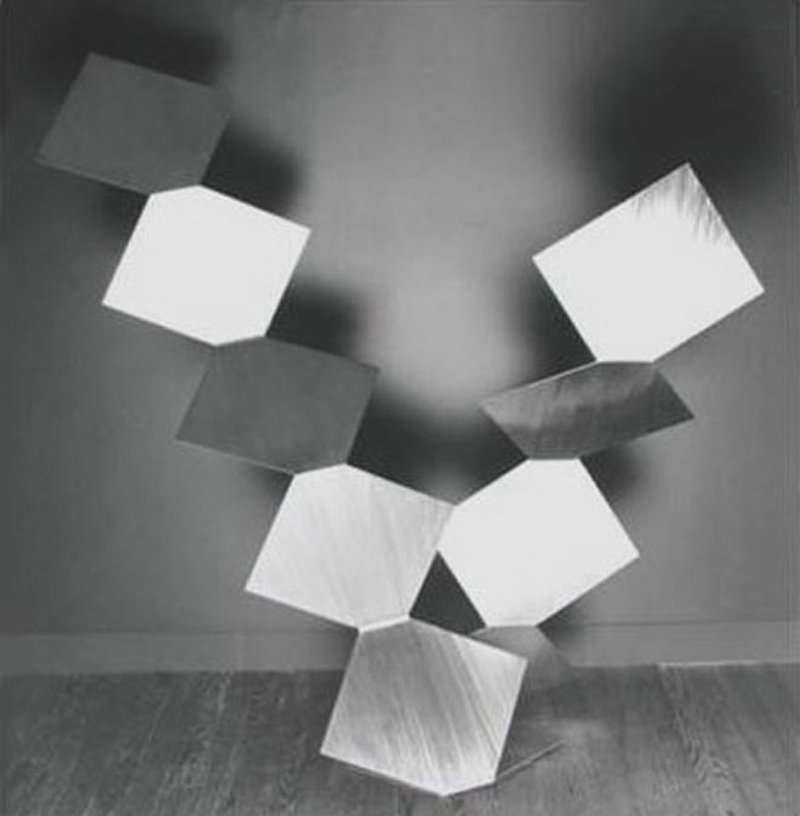 "Active"
$19,700.00   71" x 73" x 36"

Inspired is a sculpture of geometrical squares that wafts in a gentle breeze.
It has a varying brushed finish and is intended for a public or private outdoor area.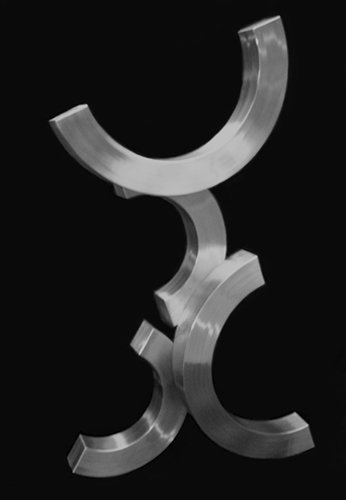 "Until"
$47,000.00   90" x 54" x 12"

Until is a a sculpture in brush finished stainless steel
of four graceful curves joined together. It will suit any surrounding
indoors or out due to its' ease and endurance of climate.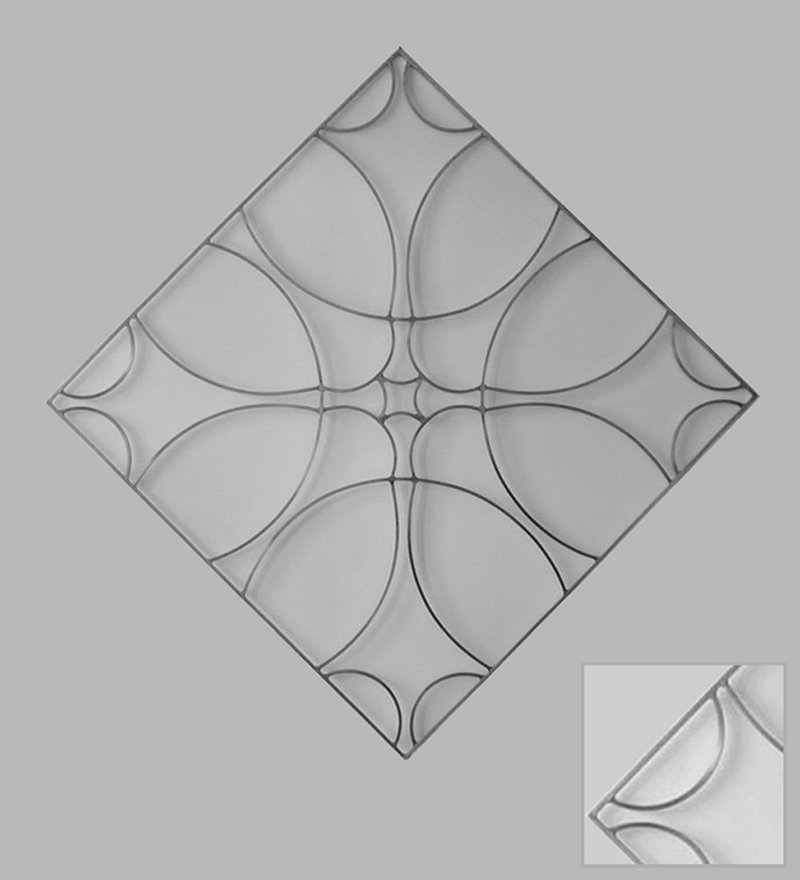 "Experience"
$49,000.00   102" x 102" x 1"

Experience is a hanging sculpture with a satin finish that gracefully rises
from its' edges to a center height of just one inch. It is solid half inch square stainless steel
meticulously sculpted into perfect symmetry.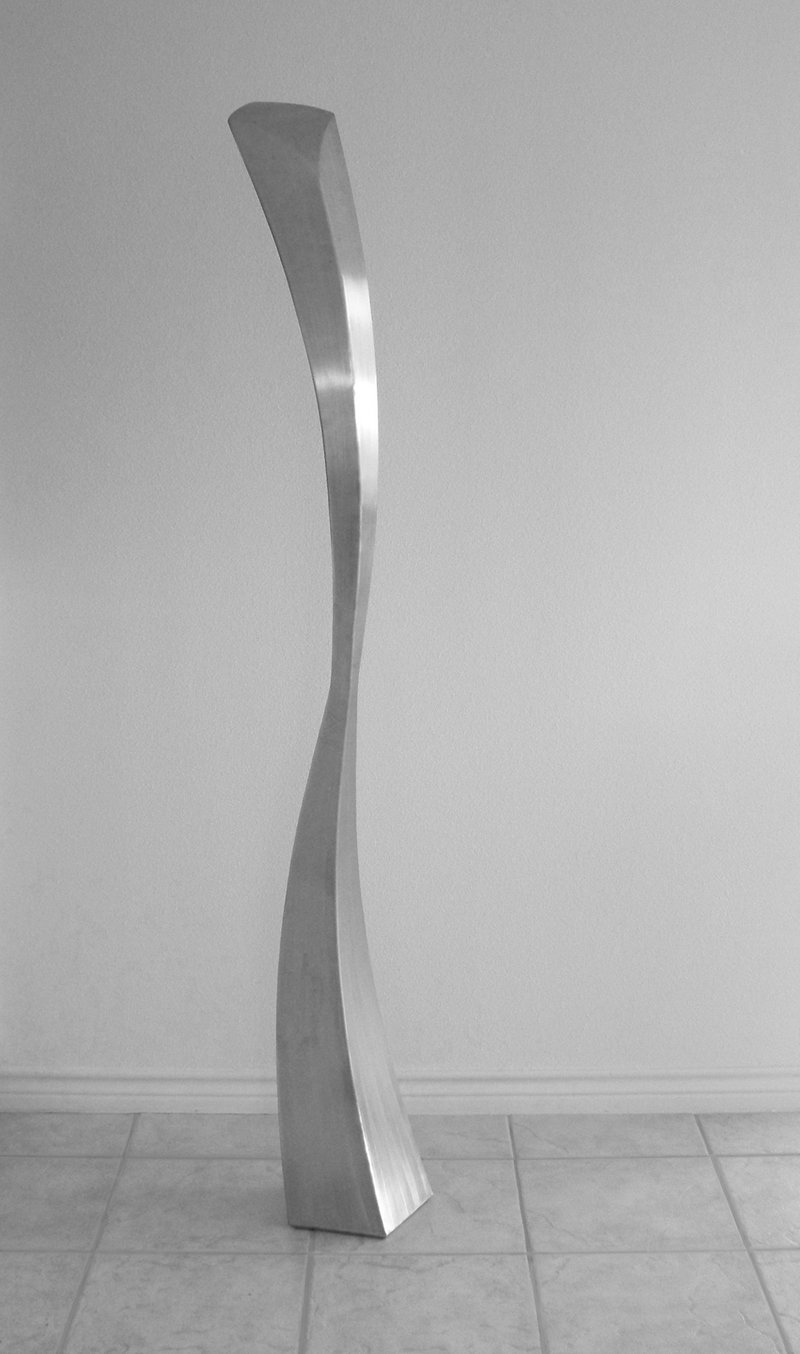 "Reflect"
$21,500.00   70" x 10" x 7"

Reflect is a flowing column of curves that widen and narrow as is continues upward.
It is of beautifully finished stainless steel.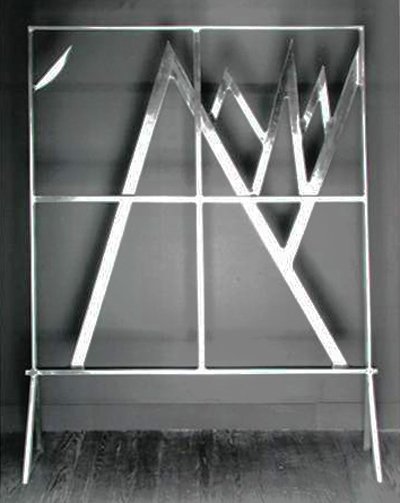 "What A View"
$26,500.00   72" x 55" x 12"

This sculpture is a window that looks out to a mountain range in the night sky that has a crescent moon.
It is luster finished stainless steel. Notable details are the crescent moon is a convex
and the mountain range is back one half inch from the window.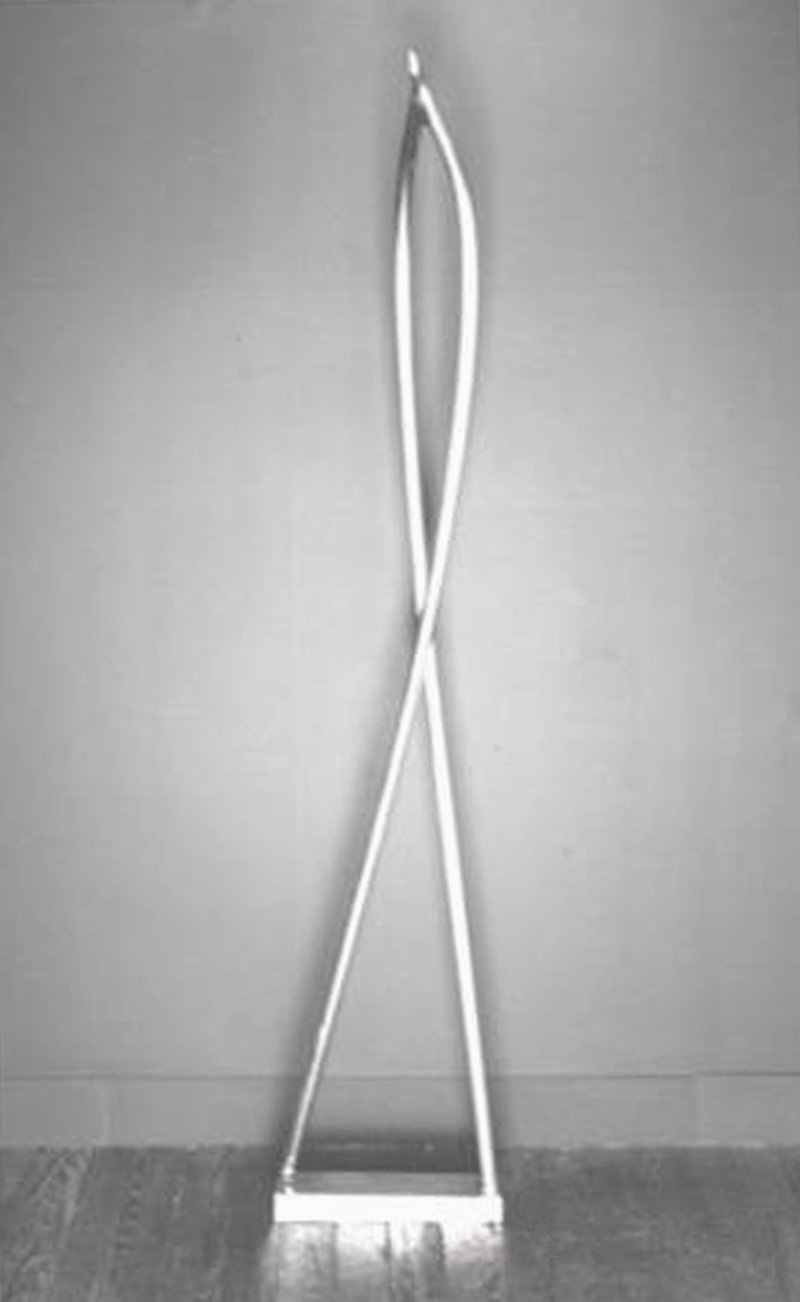 "In The Middle"
$11,200.00   74" x 12" x 4"

This is an abstract of polished one inch round stainless steel that meets
in the middle then curves out and then back in to meet in a pinch at its' apex
on a solid rectangular base.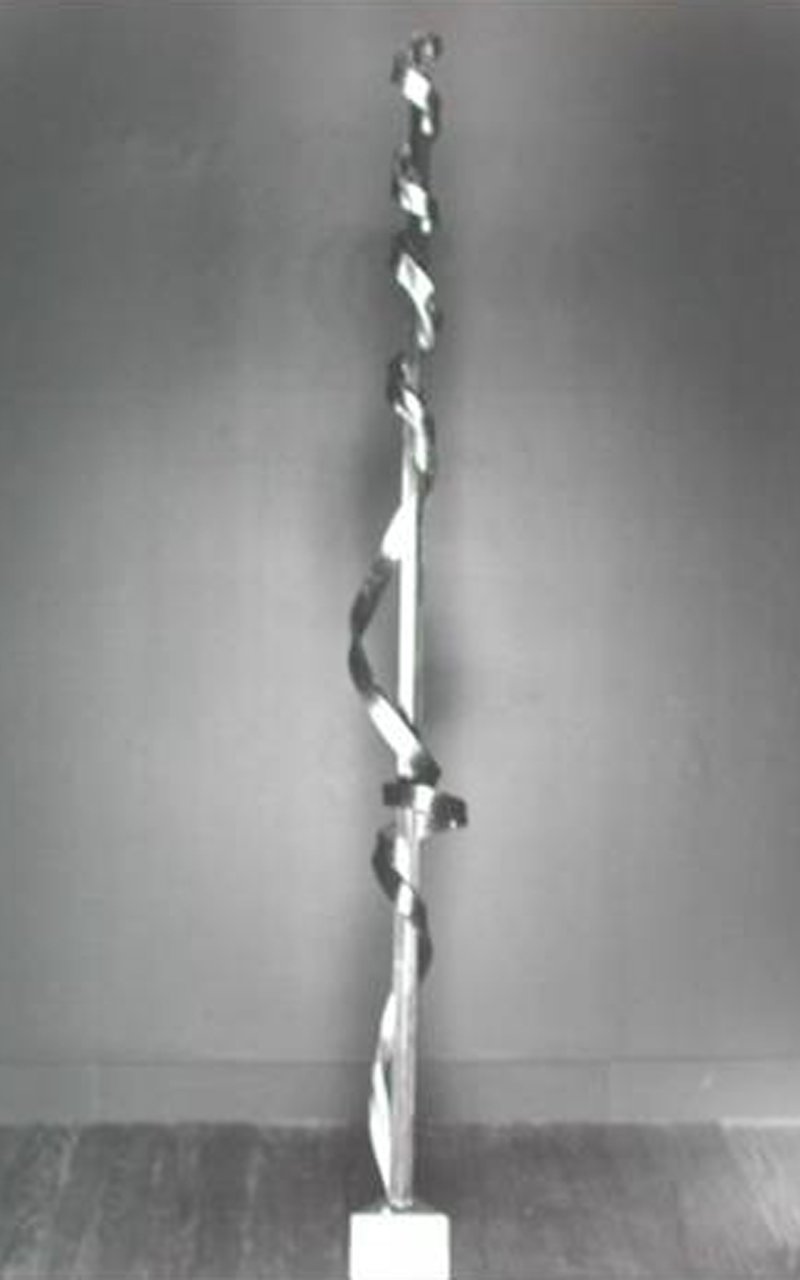 "Surrounded"
$23,500.00   84" x 9" x 8"

This sculpture has a one inch square piece in the center surrounded by
one very long continuous piece of flat stainless that the sculptor hand bent cold being careful
it never touches the center piece. The base is triangular.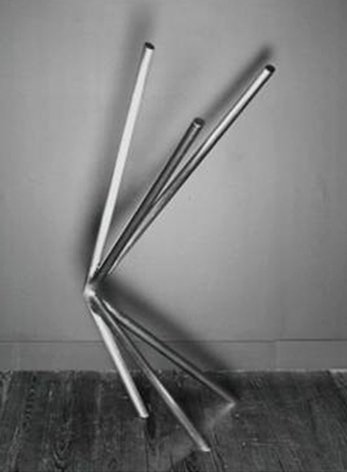 "Out There"
$10,700.00   48" x 30" x 24"


This sculpture was engineered to be perfectly balanced. It is

pure abstract
with its' round one inch solid stainless steel pieces and various, time consuming angled cuts on the ends,
all joined together at an angle well off center.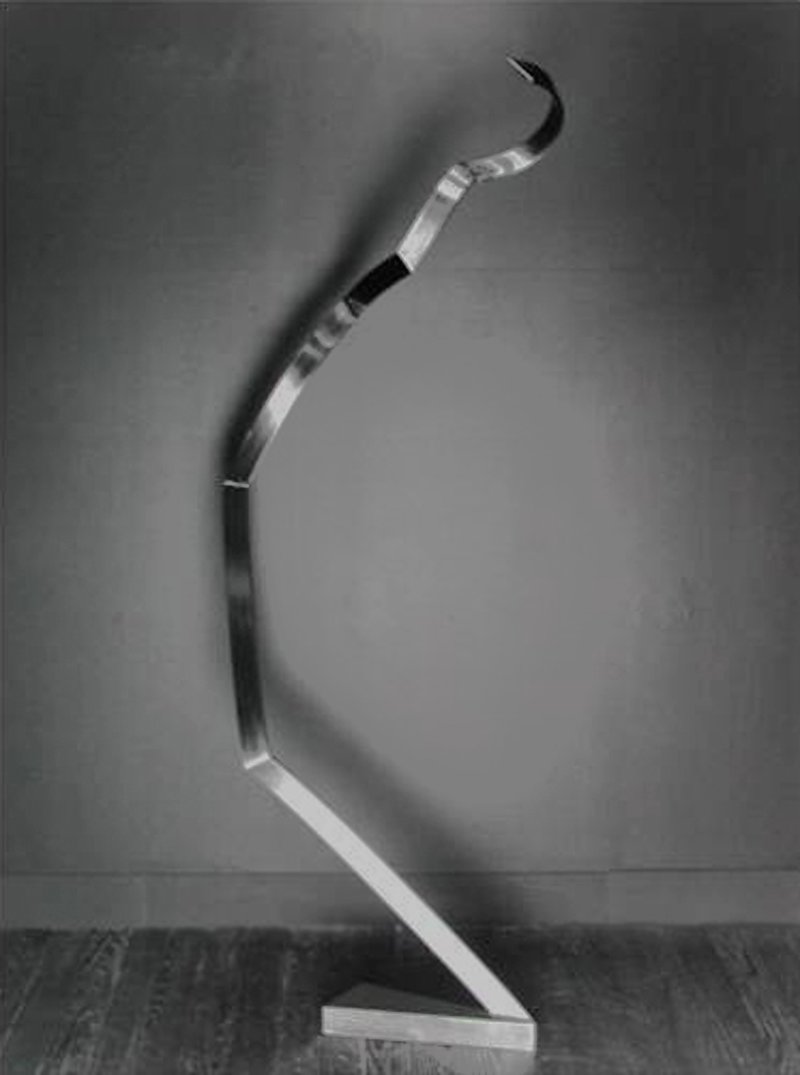 "Break"
$14,200.00   70" x 36" x 34"

This is a modern sculpture with flat satin finished stainless steel that breaks off
into different curving angles on an acute triangle base. It extends backward from its' base then works its' way
forward in a continuing upward motion. This required engineering for balance.