Artist Leslie Peppers

This artists' journey into Modern Minimalism began at the age of four. Due to the simple fact little was traditional in her youth; she did not take the traditional venues of an artist. With a clear vision of an artistic style in her mind, and validation through Andy Warhol with his simple objects, and other Modern Artist's, she decided to create a body of work and present this on its' own merit, originality. Making submissions for commissions and public exhibitions, she quietly made her way through the art world into galleries and notable private collections around the world.

Using a bow compass, t-squares and other technical drawing tools, the artist drafts canvases like the blueprints of an architect. Then she applies acrylic paint to bring the artworks to life. Through the years the artist has stayed true to her style of black and white paintings. And on rare occasion she will paint with red.

In 2005 the artist started designing Computer Graphic Images, also known as CGI's. In 2008 Ms. Peppers released some of the graphic images online at www.zazzle.com/lesliepeppers*, where she also began displaying her photography. In 2009, she created her first

Art in Motion

video. For these, the artist transformed existing paintings into CGI's and set them in motion. In 2013 Ms. Peppers was selected by Director Rory Blain as one of the artist's for Sedition Art of London, a groundbreaking online digital gallery where there are artworks in video and photography by film director Wim Wenders, artists Tracey Emin, Damien Hirst, and Yoko Ono, who is also a client of Ms. Peppers. Visit www.seditionart.com/leslie_peppers to view her limited edition

Art In Motion

videos. The artist has created other types of video; digital books of short stories written by the artist with pages that turn and videos that are all text, i.e.

The Taxi Series

,

Alpha, Bravo, Charlie's

which is the NATO phonetic alphabet and quotes by the artist at https://vimeo.com/lesliepeppers.
There are ones for purchase and gifts

to download

from the artist. Also on the website are short films, some featured at Sundance and the Venice Film Festival, popular music videos, animated shorts and performance art to name a few categories.
In 2018 Ms. Peppers debut novel was published,

The Captain's Wife,

Book One of

The Lyons Saga.

Book Two,

The Commander,

was published in 2020. For in depth details and to purchase the novels in either hardback, paperback or an eBook go to The Lyons Saga page of this website. They are available online at Barnes & Noble, Apple Books, Kobo and Amazon in the country of your
choice. In the United Kingdom

they are available at Foyles, Blackwell's and Waterstones.

The Field Agent

, Book Three of

The Lyons Saga

, will be published early in 2023.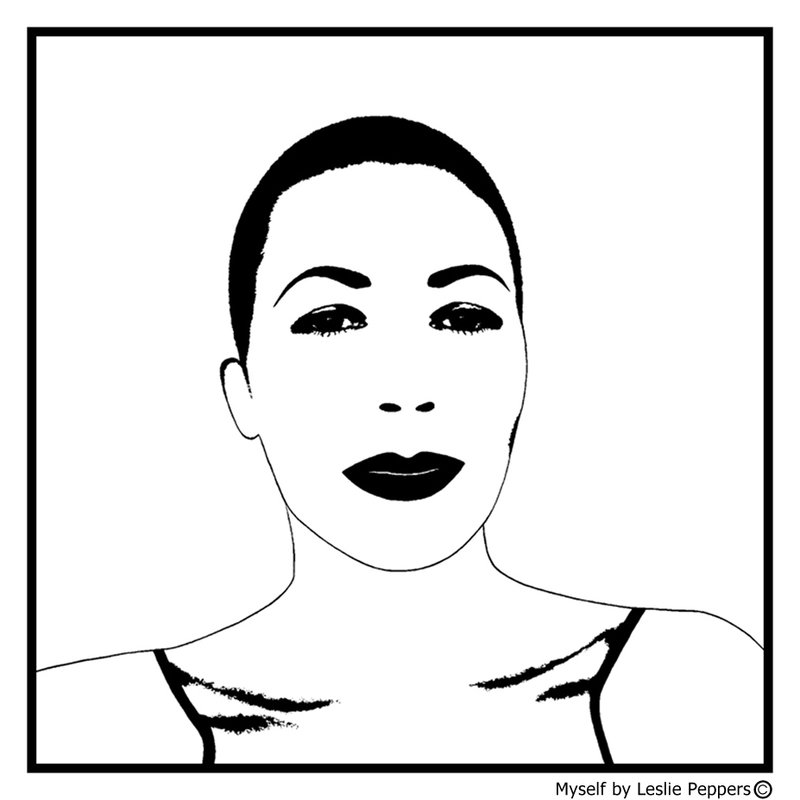 "In a past life, an artist I must have been. At the age of four I remember sketching Modern Art without ever having seen it. Creating is ever present in my mind, in what I see and what I hear. Art is the first love of my life." Leslie Peppers

DundeeWealth Inc., Toronto, Ontario
Ms. Yoko Ono, New York City, NY
Ms. Mariana Nadal, Cartagena, Spain
Ms. Carolyn Farb, Houston, TX
Ms. Pip Farquharson, Amsterdam
Société Hong Kong Co, Le Plessis Belleville, France
Viliumone Museum, Barcelona, Spain
Mr. Nadai Takai, Telford, England
Ms. Emily Johnson, Chicago, IL
Ms. Jean Ross, Glasgow, Scotland
Mr. Richard Armistead, Bath, England
Ms. Kerstin Jönsson, Tyreso, Sweden
Dr. Donald Collins, Houston, TX
Ms. Barbara Kelly, Ballston Lake, NY
Ms. Constance Canard, New York City, NY
Mr. Richard Hamilton, London, England
Mr. Jackson Wayand, Houston, TX
Mr. Paul Reinhardt, Glasgow, Scotland
Ms. Margo Carron, Pembroke, Canada
Mr. John Zbikowski, Madison, WI
Ms. Juliane Parker, Berkley, CA
Ms. Stefanie Möller, Ennepetal, Germany
Ms. Eva-lena Svensson, Bollnäs, Sweden
Ms. Jolene Miles, Midland, MI
Mr. Palladin Vaché, Lanester, France
Ms. Kristine Wright, Ft. Wright, KY
Ms. Holly Turnock, Houston, TX
Ms. Ronda Camarillo, Redwood City, CA
Ms. Nicole Stockton, Princeton, NJ
Mr. Holzbecher Meier, Offenburg, Germany
Ms. Rachel Harrison, Nashville, TN
Ms. Charlene Solow, Concord, MA
Ms. Kathleen King, Dallas, TX
Ms. Margit Järvinen, Kestilä, Finland
Dr. Martha Hargraves, Fort Collins, CO
Mr. Morita Akio, Tokyo, Japan
Ms. Sarah Cox, Seacombe Gardens, Australia
Ms. Nicole Bohnett, Chicago, IL
Jean-Yves Petiteau, Marseille, France
Ms. Seabrook Jacob, Marco Island, FL
Ms. Zena Silvestre, Espiche, Portugal
Ms. Audrey Wolff Kahn, Long Island, NY
among others