JD Peppers evolution into a sculptor began in October of 1984 when his wife Leslie suggested taking his talent of working with metal to creating sculpture.
Years of technical experience found their place. His first sculpture

Leslie

was completed in December of 1986.
Mr. Peppers sculptures are designed and created entirely by the artist at his studio. The sculptor has the metal look as if it yielded with ease to his wishes as he hand bends the cold metal into masterful works of art. Peppers painstakingly attends to the smallest detail, achieving a flawlessness that amazes. The sculptures are by no means redundant. Each piece of fine art by this artist has a personality all its' own. Some petite and others grand in size, ranging through the disciplines of Modern, Cubist, the French Decorative Arts, and Realism. Yet the style is completely recognizable, with each sculpture possessing absolute harmony, the mark of a true genius.
Mr. Peppers was born in West Palm Beach, Florida during the year of 1961. At the age of eighteen he became the youngest welder to certify for NASA. His first project, building a Lunar Roving Vehicle. Over the years he participated in government programs for the Space Shuttle and others that required security clearance. He also designed and engineered ground breaking programs in welding robotics for Ford Motor Company, engineering for IBM and more.
"This is what I remember; the moment my wife suggested I become a sculptor I was obsessed. Sculpting and the infinite possibilities were all I could see and think about." JD Peppers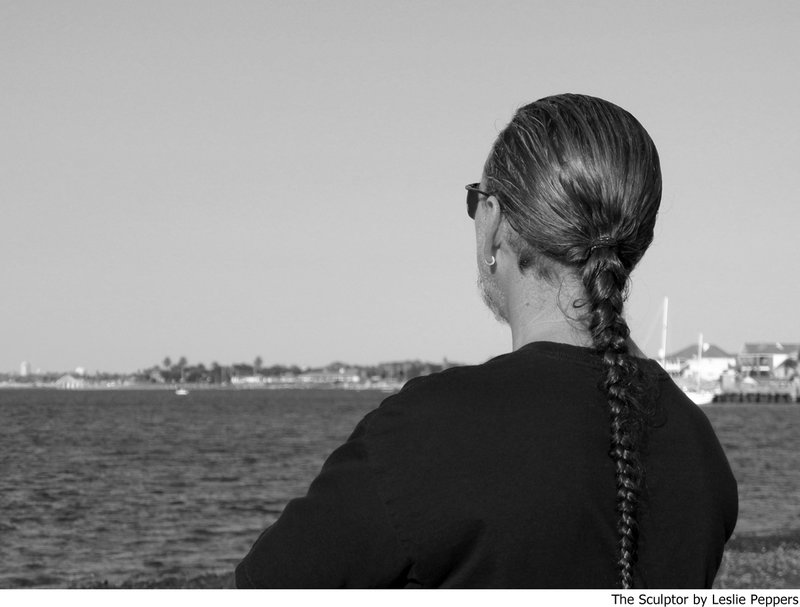 Collector's

Continental Airlines
Ms. Carolyn Farb
Mr. Tilman Fertitta
Mr. Charles Butt
Mr. Robert C. McNair
Ms. Louisa Sarofim
Saks Fifth Avenue
Mr. Jean-Franco Pesenti
Mr. Robert Wilson
Mr. Jason Montegut
Dr. Donald R. Collins
Mrs. Anne Miller
Charles T. Bauer Collection
AIM Investments
Hyundai
Mr. Stephen Trauber
Mr. Kenworth W. Moffet
Conoco Oil
Mrs. Ken Lay
Landry's Corporation
Mr. Gordon Bethune
UBS - the Union Bank of Switzerland
Mr. William Weiss
HEB Corporation
Mr. Kenneth Newberry
Mr. Martin Berry
Bay Corporation
Mr. Jamie Camil
Mr. Archie Dunham
Conoco Philips
Mr. Mike Sullivan
Mrs. Gracie Cavnar
Mr. Edward Morrissey
Mr. Thomas Chmura
Mr. Brad Nyberg
Sutton Ventures Group

among others